With the Easter weekend only just over, there might be a few of us that are feeling a little guilty about the amount of chocolate we have eaten. But did you know that dark chocolate is actually good for our vision and can protect us from a number of diseases in our eyes?
You probably don't feel as guilty now, right?
If you're looking for better vision and want to go a step further than simply eating dark chocolate, check out our guide to laser eye surgery.
Why is dark chocolate good for our vision?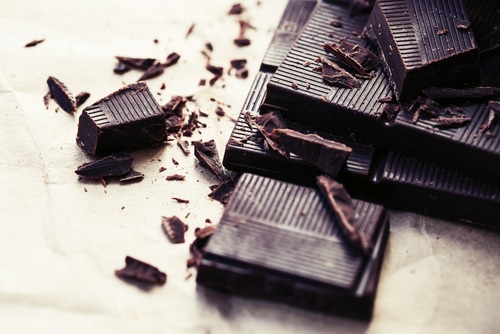 Antioxidants are key to eye protection and lucky for us, dark chocolate is one of the most antioxidant-rich foods around. Extra antioxidants not only improve vision, but also help our bodies fight the damaging effects caused by the sun or chemical exposure. Pecans, blueberries and cranberries are also full of the stuff, and therefore are also a huge health benefit.
Dark chocolate also shares a common plant chemical as fruit and vegetables, which is great for those of us that have a sweet tooth. These plant chemicals are known as flavonoids and are known for their immune system and anti-inflammatory benefits. The University of Reading  have also proved that the flavonoids in dark chocolate enable you to see better in low-contrast conditions, such as bad weather.
One of the main differences between dark chocolate to milk and white chocolate is its higher proportion of cocoa. This is what makes it much healthier than the latter two treats, and when eaten in moderation can be a good source of iron, copper, zinc, magnesium, fibre and more. Dark chocolate also contains lutein and zeaxanthin which help to reduce your risk of getting common eye diseases like cataracts and age related macular degeneration.
Dark Chocolate Can Benefit The Following Eye Conditions:
Here are the eye conditions dark chocolate can help prevent you from developing:
Age-Related Macular Degeneration (AMD)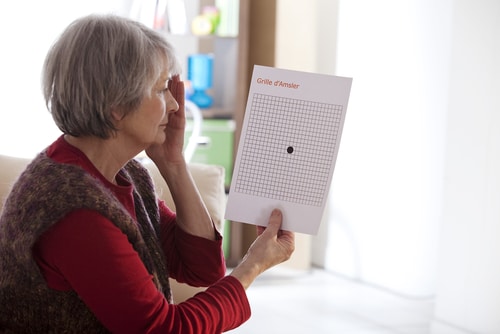 Often occurring in older adults, with initial signs commonly cropping up in people in their 50s and 60s, AMD is an eye condition that sees the deterioration of the retina, which worsens your vision the longer you go without treatment. According to Eye Clinic London, Vitamin A in dark chocolate can help protect your eyes from this disease, as it's known to help your sight in dim light as well as helping your body's overall natural defence against infection and illness.
Glaucoma
The optic nerve is the part of your eye that connects to the brain, and when damaged it's known as the common eye condition, glaucoma. This condition emerges from an increase of pressure in the eye, which often happens from fluid building up in the front part of the eye, distorting the shape of the eyeball and damaging the lens as a result. Unfortunately you cannot reverse any loss of vision that occured before being diagnosed with glaucoma, but treatment can instead help your sight from deteriorating further. This is where the dark chocolate comes into play, as the flavonoids in this sweet food helps to protect the eyes from this disease.
Optic Nerve Damage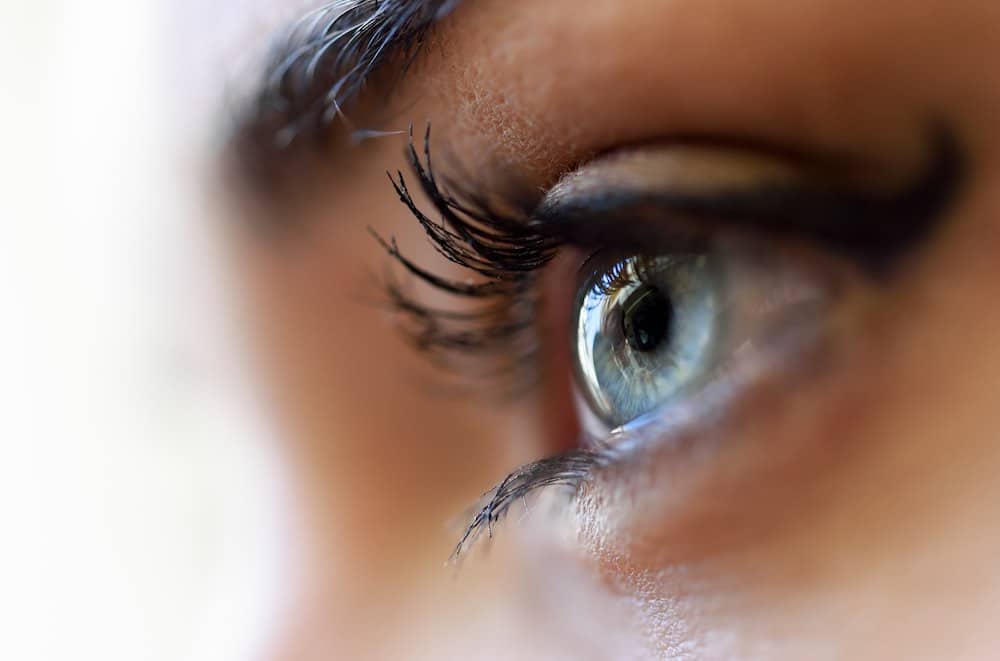 Copper is known for helping to prevent optic nerve damage, and as we mentioned earlier on in this article, this tasty treat provides a healthy source of the stuff. Dark chocolate contains over half of the advised daily amount of copper you should have, so a little serving of chocolate each day will ensure you're taking care of your optic nerve health.Improving
General Vision
Eating dark chocolate is believed to increase your blood flow to the brain and retina, which as a result can better your vision by improving motion detection. This can be particularly beneficial for doing tasks we do on a daily basis, such as driving.
Dark Chocolate Health Benefits:
Low blood pressure and improves blood flow
Lowers the risk of cardiovascular disease
Protects your skin against the sun
Improves brain function
Dark chocolate really is a tasty treat that we can all benefit from. But warning! This unfortunately doesn't mean that eating bars upon bars of the stuff is good for us. Eating small amounts that are in line with a balanced diet is how you'll  get the best results.
Other foods and drinks that are also great for our vision include fish, eggs, nuts, broccoli and beef to name just a few! Our blog post on foods that benefit our vision can be found here.