The eye is connected in more ways than one with the rest of the body. When a patient takes a form of medication or vitamin supplements for a systemic condition, ocular effects should be expected whether they are beneficial or risky to your eye health.
Read the lists below for more natural approaches to maintaining eye health and see what method works well with your lifestyle; make a note of calcium, the only selection from the list below that actually serves more as a risk than a benefit for older individuals trying to combat macular degeneration.
Ask your primary care doctor and eye care professional about which supplements to take on a regular basis; although these are all over-the-counter medications, it is recommended to be cautious about the dosage of each ingredient depending on your specific needs.
Recommended Ingredients in Supplements for Eye Health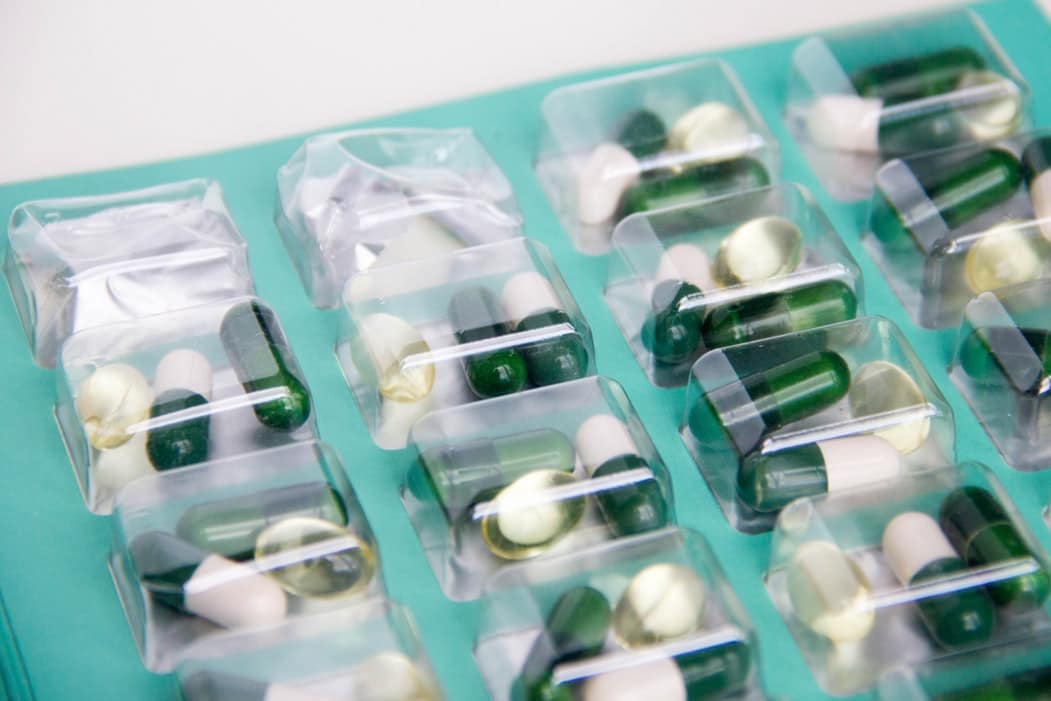 Alpha lipoic acid: An essential nutrient for the eyes that works like a vitamin. This ingredient helps control disorders such as vision loss, macular degeneration and cataracts.
Beta-carotene: The precursor to Vitamin A and part of the carotenoid family, which provides health and nourishment to the eye for vision maintenance and healthy eyes.
Bilberry: This plant extract contains phytochemical antioxidants known to provide protection from oxidative stress in the eyes, as well as the entire human body.
Bioflavonoids: These are found in fruits and vegetables which help the body absorb Vitamin C.
Calcium: One ocular sign of a calcium deficiency has been eye twitching, however this supplement has been known to possibly increase the risk of AMD. Although this mineral is the only one from this list that serves as a negative impact against eye health, it is crucial for patients to know about because of its common presence in people's everyday lives.
Flaxseed oil: A vegetarian source of dry eye prevention.
Folic acid: Known for the reduced risk of AMD; a deficiency may lead to optic nerve degeneration.
Ginkgo biloba: Another type of plant extract that contains phytochemical antioxidants. (See Bilberry).
Lutein: Plant pigments belonging to a family of carotenoids that research suggests have eye benefits. Lutein is found in the retina and lens, which acts as a natural antioxidant to help absorb ultraviolet light.
Omega-3 essential fatty acids: These nutrients are known to reduce the risk of dry eyes, usually the first supplements eye doctors will recommend for patients with severe dry eye conditions. Made by marine algae, it has been known to assist in retinal development.
Selenium: May help protect the crystalline lens of the eye and prevent cataracts.
Thiamin: Maintains the muscles and health of the nervous system, skin, eyes, and other parts of the body.
Vitamin A: A necessity for night vision, healing of the eye surface and functioning of the immune system.
Vitamin B complex: Includes Vitamins B1-B3, B5, B6, B12 folic acid, biotin and choline; help reduce chronic inflammation which have been linked to vascular problems affecting the retina. Vitamin B has also been linked to reducing the risk of age-related macular degeneration and in the treatment of uveitis.
Vitamin C: Some studies suggest this antioxidant to be linked to a reduced risk of cataracts.
Vitamin D: Some studies suggest a lower risk of macular degeneration with the help of this vitamin.
Vitamin E: A component of AREDS and AREDS2 supplements, this has been associated with a reduced risk of cataracts.
Zeaxanthin: A macular pigment also part of the carotenoid family which has been known to reduce the risk of macular degeneration and cataracts. It is also found in the retina and lens, where it acts as a natural antioxidant to help absorb damaging light, like lutein (See Lutein).
Zinc: Assists the body in absorbing Vitamin A, working to protect against macular degeneration and night vision problems.
The Most Popular Vision Supplements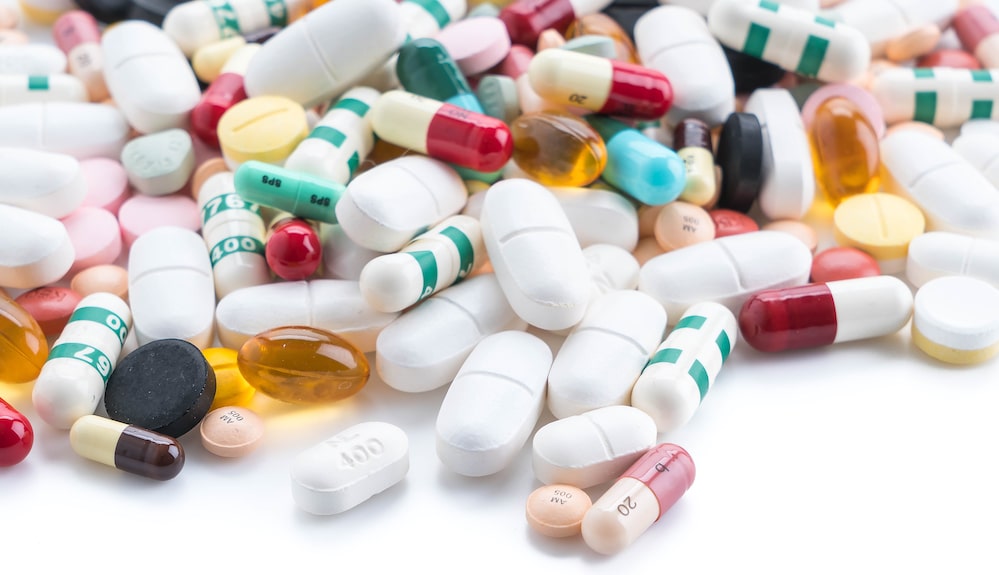 There are many other supplements that support eye health or reduce the risk of degeneration of the eyes. These supplements, when taken with care and support of your eye care professional, could be beneficial to your eye health and health in general!
AREDS
Named after the acronym "Age-Related Eye Disease Study", the original AREDS highlighted the importance of a daily multivitamin supplements to reduce the risk of AMD progression to advanced stages. A study in 2001 showed the supplements reduced the risk by about 25% in patients diagnosed at high risk of vision loss from macular degeneration. The multivitamin formula contains Vitamin C, Vitamin E, beta-carotene, Zinc oxide, and cupric oxide.
AREDS2
There was a modification of the original AREDS multivitamin formula due to some research that linked beta-carotene to increased risk of lung cancer in current and previous smokers, among other side effects. A study published in 2013 showed an 18% lower risk of developing advanced AMD for those patients who took AREDS without beta-carotene (that included lutein and zeaxanthin). The decision by researchers was also made to reduce the amount of zinc in the new formula. The changes tested in AREDS2 were the addition of lutein and zeaxanthin; omega-3 fatty acids; and the removal of beta-carotene; and a decrease from 80 mg of zinc (as zinc oxide) to 25 mg zinc.
ICaps:
Provide high levels of lutein and zeaxanthin. Contains no Vitamin A so is good for patients who are recommended to avoid beta-carotene. Assists in macular health and protects eyes from damaging effects of harmful blue light.
PreserVision AREDS 2 Formula
Contains FloraGlo lutein and zeaxanthin, which work in replacing beta-carotene.
Oculair:
Also contains high levels of lutein and zeaxanthin and is safe for smokers and former smokers. Contains 500 IUs of natural beta-carotene, which makes it different from its competitors. Therefore, it should be not taken by patients who need to avoid Vitamin A.
Macular Health Formula:
This ocular supplement contains 14 nutrients including the ones found in the original AREDS formula, but it excludes beta-carotene.
The list above includes only a fraction of the total number of eye health supplements offered over-the-counter. Aside from checking the serving size and the Daily Recommended Value, consult with your eye care professional to see what would be your most suitable formula according to your specific needs. Although supplements are generally beneficial and safe to use, people who are pregnant/nursing or taking blood thinners should consult their primary care doctor before adding any vitamin/mineral to their diet.
Want to learn more about which conditions may affect your eye health more so than others? Have a read of our excellent guide to laser eye surgery with medical conditions! You can find it by clicking here.
Sources:http://www.webmd.com/eye-health/vision-supplementshttp://www.bausch.com/our-products/eye-vitamins/age-related-eye-vitaminshttps://www.aao.org/assets/d516d827-4aeb-42e5-9ab0-31d462abdf30/635579806229800000/table-1-ocularnutritionalsupplements-inpress-pdf?inline=1