Typically, optometrists and ophthalmologists recommend that most people go for an eye health check-up at least once every two years.
The value of a regularly scheduled eye examination extends far beyond simply identifying a need for vision correction. In fact, periodic check-ups can also be useful in helping to diagnose other common medical conditions, both visual and more general.
Regular examinations are especially important if you have any history of eye problems in your family, as some – like glaucoma, for instance – can have a hereditary element.
It's also wise to increase the frequency of your regularly scheduled check-ups as you get older:
Many people stand to benefit from developing a more regular pattern of eye health tests once they reach the age of 40 (again, particularly if there's any history of vision issues in the family) because identifying and correcting problems early in their onset can greatly reduce their overall impact
Even if there's no prominent history of vision problems in your family, anyone over 60 should ideally book themselves in for a check-up once a year, as eye health and vision quality can both start to deteriorate much more quickly as we age
Again, catching and correcting issues early can often be key to slowing their progress – including for older people who are already experiencing some degree of natural degeneration in their overall vision quality
If you want laser surgery, eye check-ups for tests are important
In addition, here are ten key signs that it's time to book yourself an eye test and a trip to the doctor: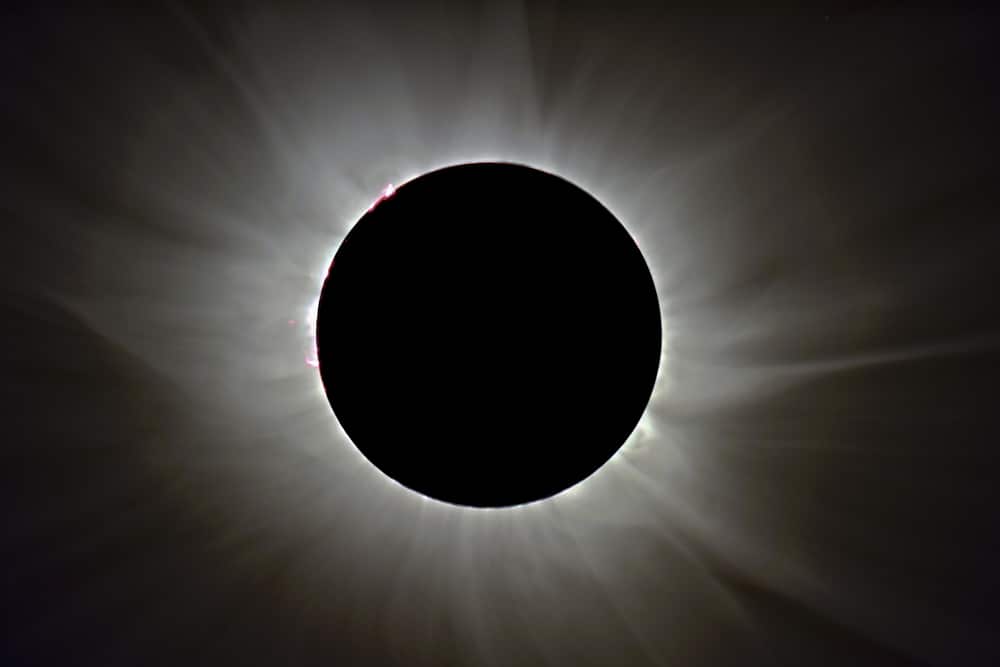 1. Blocked or Occluded Vision
This one may seem obvious, but we're putting it first because it's important: ANY sudden onset of vision loss, blockage or occlusion could be medically significant and requires the immediate attention of a qualified doctor for a diagnosis.
This is not the time to book an appointment with your local optician in a fortnight's time – request an urgent medical consultation now if you're experiencing sudden vision loss, even if it's partial and/or intermittent
If vision loss has occurred following any sort of head trauma, be sure to include this information when talking to a doctor or medic
2. Sudden significant changes in overall vision quality
As in the above scenario, if you experience any sudden or dramatic changes in your eyesight quality – seeing double (when sober!), for example – then you should seek medical attention at the earliest opportunity. Once again, it's important to inform your examiner of any recent head injuries that immediately preceded a visual complication.
Not all sudden vision changes will be a result of a medical emergency; they can indicate anything from problems with the cornea to complications arising from conditions such as:
Cataracts
Short-term damage to important muscles in and around the eye
A range of other medical issues not primarily associated with vision
Either way, if the effects develop over an abbreviated period of time, it's important to get a qualified diagnosis as soon as you can.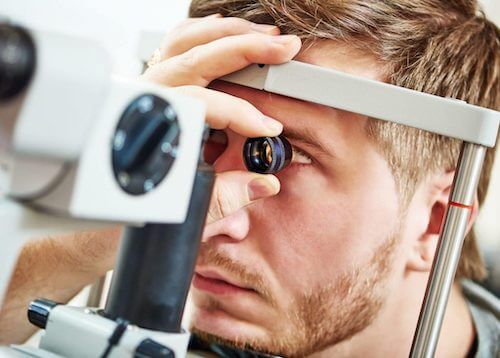 3. Persistent Blurry Vision
This extremely common eye-related complaint causes issues for millions of people every year – unfortunately, it's one of the universal symptoms of natural degeneration in our vision as we age. (Once again, as with all prominent changes to your eyesight, if it occurs very suddenly then it's important to seek medical attention right away).
For most people, a slight blurring of vision will be something that creeps up on us quite gradually as we get older
It's also relatively common for young people to experience it as they enter their teenage years; puberty is often when nearsightedness (myopia) can start to manifest itself in those with an existing predisposition or hereditary bias towards the condition
Common indicators can include:
-Increased difficulty identifying familiar faces at an appropriate distance
-Having to shift position relative to things you're trying to read
-Conversely, you may also notice problems with deciphering visual information at a distance
If you're having trouble with both near and distant visual clarity, it could be a sign of astigmatism
-This is an issue related to improper light refraction, often caused by the specific curvature of your lens or cornea
-It's a fairly common condition with various effective options for correction
4. Trouble Focusing / Squinting
A huge number of us experience some degree of difficulty in focusing at certain distances, be it extremely close-up or very far away. The range of distances you struggle with, and the extent to which you have to modify your approach to tasks, will vary greatly from person to person depending on a wide variety of factors and causes.
An inconsistency of focus is another common sign that it's time to get your eyes tested:
Perhaps you find that viewing the TV clearly from the sofa isn't always as easy as it once was, but that the problem doesn't seem overly specific to any one particular eye
Equally, you might experience difficulties only below a certain light threshold – as the afternoon moves towards dusk, for instance
Minor focusing problems are often manifested in small ways that may not be immediately noticeable if their onset is very gradual – in fact, other people may notice before you do!
Common symptoms include slight behavioural changes, such as:
-Holding newspapers further away to read them properly
-Sitting closer to screens at work
Closing one eye to make small text clearer
Squinting is often the first corrective measure we put in place ourselves in cases such as this, and it's an instinctive reaction that we might not even notice we're doing it – but others will!
If you're experiencing more frequent headaches when doing tasks that require concentrated vision focus, consider whether you might be squinting more than usual to 'manually' adjust focus, and raise the issue with your eye care professional at your next visit.
And, speaking of headaches…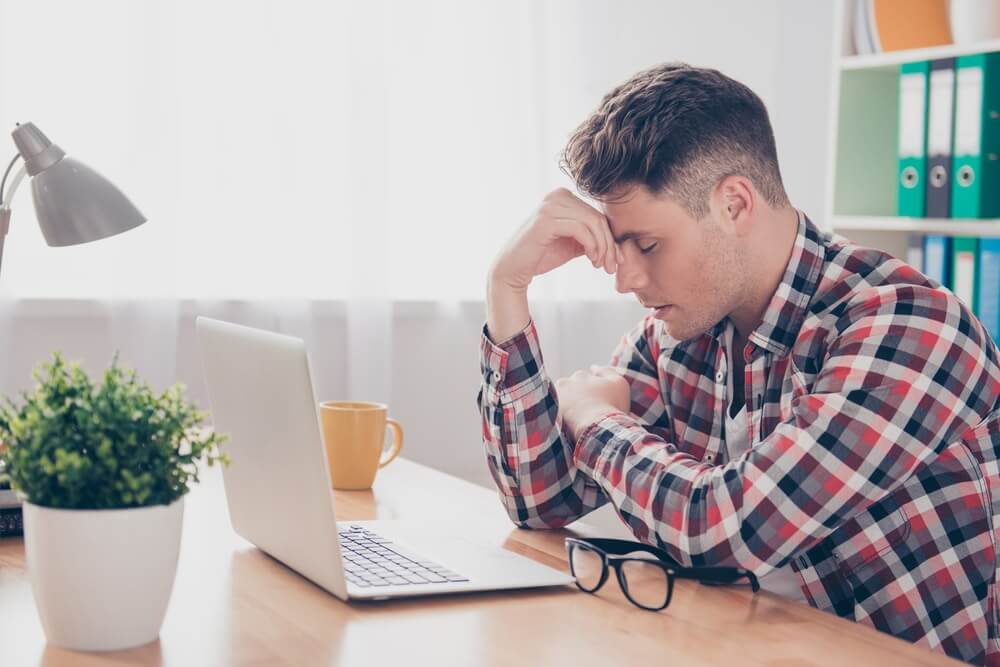 5. Regular headaches, nausea or dizziness
It should go without saying that any extreme or very frequent vision-related physical discomfort (nausea, dizziness, eye pain) must be investigated just as you would any other obvious medical issue: with a visit to your GP at the first opportunity.
However, occasional but recurrent lower-level headaches, as well as a host of other physical symptoms relating to eye strain, could indicate that the muscles in your eyes have weakened, and are being forced to work overtime to keep up.
Other signs of generalised macular degeneration – something of an umbrella term, but typically used to refer to a deterioration in the functioning of the central retina – include various sorts of visual distortion:
Straight lines may begin to appear crooked or bowed in this scenario
Fixed patterns can start to look 'wavy' when viewed from certain angles
Many of these effects can cause sensations of mild nausea, headaches or a vertigo-like dizziness as we battle to force our visual data into sharper focus
At the very least, noticeable eye fatigue is likely to set in relatively quickly
Corrective measures such as glasses or laser surgery can compensate brilliantly in these sorts of situations, and alleviate many of the symptoms we commonly experience when we're pushing our eyes to work harder than their natural condition allows for.
6. Painful Eyes
If it's your eyes themselves – as opposed to, say, discomfort from headaches – which are causing you physical discomfort, then it's important to get them checked out as soon as you can.
There are many reasons why your eyes might ache or feel scratchy; most will likely be fatigue- or strain-related, and can be brought on by activities as mundane as reading from a computer screen for extended periods.
It's always worth getting physical eye discomfort checked out as early as you can, though, and especially if you've had any persistent discomfort for more than 2-3 days at a time – this can be a sign of an underlying infection or condition which needs sorting out quickly before it worsens.
In addition, any very sharp or sudden pain should be treated as a pressing medical issue.
Any sensation of excessive pressure in one or both eyes is another good reason to seek a qualified diagnosis promptly:
Although it can be related to any number of non-threatening conditions, pressure build-up or pronounced discomfort when pressing gently on a closed eye can sometimes be a sign of developing glaucoma
-This is very treatable, but can eventually damage the optic nerve if left unattended
If certain repetitive movements – say, looking upwards, or winking – are causing you repeated discomfort, then this is also something to refer to a qualified eye examiner
This is most likely to be related to a muscle strain somewhere in the structure or surrounding of the eye, which can often be eased with rest or vision correction, but you'll want to rule out any other causes as early as you can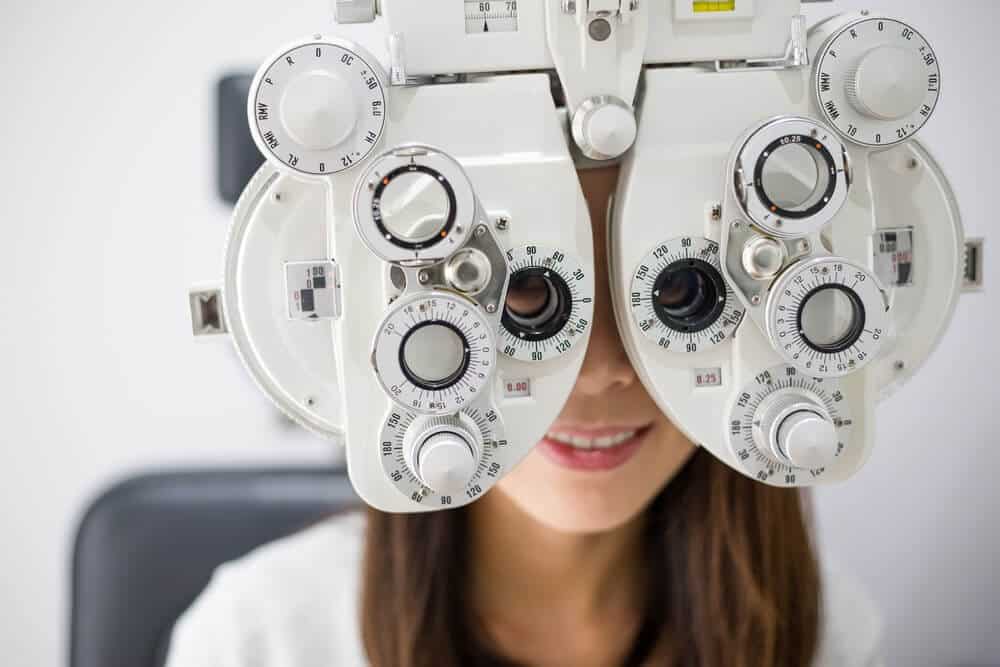 7. Increased light sensitivity and/or difficulty seeing at night
Again, this is a common scenario in which many people first realise their vision could do with a tune-up:
Difficulty seeing certain objects clearly when driving in low light conditions is an especially common complaint
-Many people first begin to notice a slight halo effect around streetlights and headlamps
-Others find they're having increased trouble in reading road markings and street signs outside of daylight hours
Peripheral vision issues are often more pronounced in low light conditions too
As we get older, it's not unusual to find ourselves struggling in the evenings to distinguish clear outlines for non-illuminated objects, such as parked vehicles and telecom poles
Furthermore, trouble adjusting to sudden changes in light intensity can be a sign of weakening muscles in the structure of the eye, which is also an inevitable consequence of ageing:
If you find yourself dazzled when moving from darkness outside to a brightly lit hallway, for example, it may well be that your iris is no longer expanding and contracting as effectively as it could be
Note that a very pronounced sensitivity to bright light, especially if it develops quickly, can be a symptom of a more urgent issue such as an infection, corneal abrasion, or even unrelated illnesses
-This complaint should be diagnosed and treated as soon as possible
8. Sudden appearance of prominent objects or artefacts
Visual disruptions like 'floaters' – the black or clear dust-like specks we often see drifting across the surface of our eyes, which move away when we try to focus on them – are extremely common, and can be worsened or relieved by all manner of factors (tiredness and lack of sufficient humidity, for instance).
People who suffer from migraines often report increased visual disruptions before, during or after an episode:
As well as black spots and floaters, these can frequently include a pronounced haloing effect, or intermittently perceived flashes and areas of higher luminance
Once again, if a very noticeable or disruptive concentration of these artefacts occurs suddenly and with no apparent cause, seek a medical diagnosis promptly
-On rare occasions, these disruptions can result from a serious issue such as retinal detachment or retinal holes
Pregnancy and other physical changes related to hormonal imbalance can also cause noticeable visual and eye effects, including:
Dry eyes
Blurriness
Floaters and specks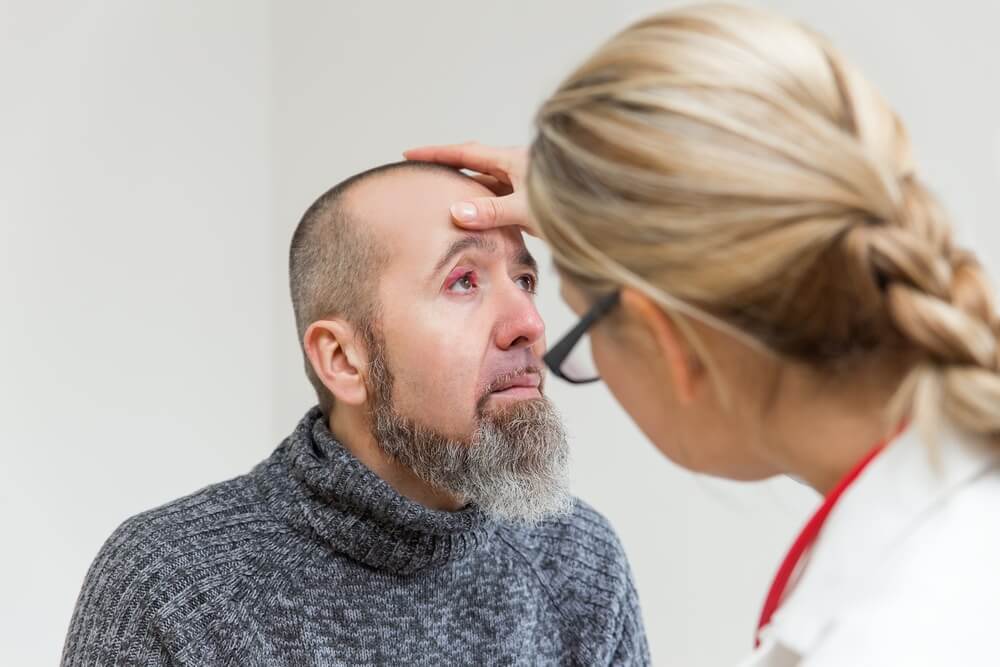 9. Frequent or Recurrent eye infections
Any unusual discharge from the eye, or an obvious discolouration in or around the eye area, should always be referred to a doctor for a further medical diagnosis.
Less immediately problematic symptoms of infection can include eyes that are regularly red, dry, itchy, gritty or otherwise physically uncomfortable.
There's also a wide range of superficial skin or tissue-related conditions that can cause discomfort, swelling or pain around the periphery of the eye and eyelid – common examples are:
Styes, which usually involve temporary redness or swelling caused by bacterial infection of a blocked follicle (see below)
Chalazions, which are longer-lasting, often painless lumps in the tissue of the eyelid caused by a hardened build-up of oils (see below)
-Both of the above can typically be treated with drops, warm compresses, and gentle frequent cleaning over a period of days or weeks
Summary
So there are the nine signs you need an eye check-up. Don't forget that typically, optometrists and ophthalmologists recommend that most people go for an eye check-up at least once every two years.